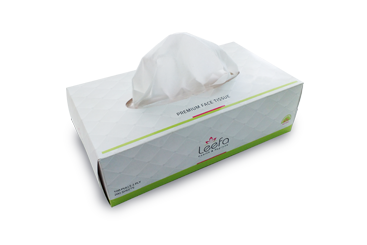 Product Specifications
Dimensions: 20cm x 20cm
100% Virgin paper
2 ply
13.5 gsm
Pulls: 50, 100, 200
Our range of facial tissues is customized, with designs and packaging that is unique, and reflects the identity of our institutional customers. These facial tissues are hygienically packed, through an automated process that is "touch free", They are available in different sizes and different sheet counts to suit customer's requirement.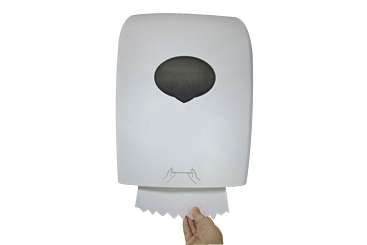 Product Specifications
1.2 and 1.8 kgs
1 ply
40 gsm
Leefa product range includes Hand Roll Towels in 1 ply. These rolls come in different embossing patterns with a standard width of 20 cm, which is compatible with most dispensers available.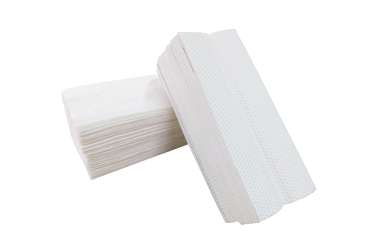 Product Specifications
C Fold
28cms X 20cms
1 ply
32 gsm
M Fold
21cms X 22cms
1 ply
34 gsm
Wide range of C/M Fold towel dispensing systems for cost effective and hygienic hand wiping solutions. Our C/M Fold towels are designed to ensure that all the towels get used with practical ready to use dispensers and are ideal for all environments.
Easy installation and maintenance – No mechanical and or electrical parts, sleek sized dispensers fit everywhere.

Easy servicing – The dispensers have a control window to facilitate refilling on time, and also easy loading system.

Hygienic – Users only touch the paper they use with no contact to the dispenser. Individual towels minimize risk of contamination.

Reduced waste and Cost effective – One sheet at a time dispensing system allows reduction in wastage. The robust dispenser and high strength paper products can be used.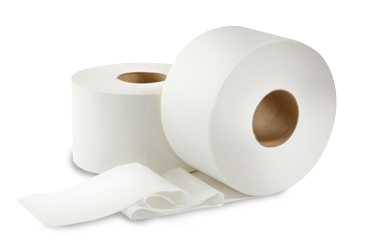 Product Specifications
2 ply
100% Virgin paper
17 and 18gsm & 34gsm
10cms x 10cms
To do away with toilet roll tissue, "nearly impossible".Available in several types of paper, pattern and texture, Toiletpaper quality varies greatly in technical factors that distinguish their sizes, softness, water absorption etc. Our standard toilet rolls meet these quality requirements and are a value for money.
These toilet rolls are designed in a way that can be dispensed through a toilet roll holder or a conventional toilet roll dispenser.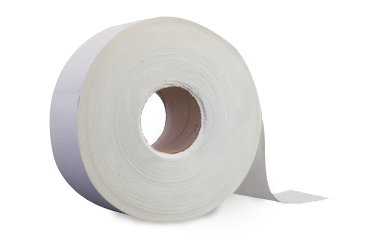 Product Specifications
700gms and 800gms
2 ply
18/19gsm
Jumbo toilet rolls are specially designed for high traffic washrooms keeping in mind heavy usage and also avoid frequent change of small sized toilet rolls. Length of each roll is equivalent to 5 times more of conventional rolls, virtually eliminates paper run out and are saves on labor time.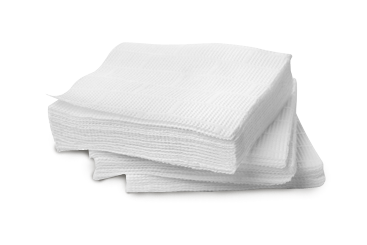 Product Specifications
1ply and 2ply
(27cms x 30cms),(30cms x 30cms)
and(40cms x 40cms)
17/18gsm
Paper napkins are widely used in coffee shops, ice cream shops, catering services, convenience stores, restaurants, pubs & bars,etc.
We provide an entire range of paper napkins for all food service areas in different sizes and fold, 1 ply, and 2 ply according to the needs of the customer.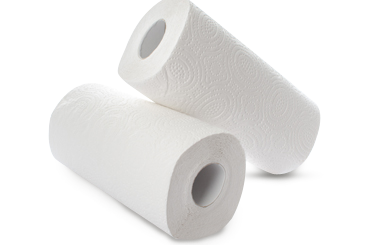 Product Specifications
2 Ply
100% virgin paper
20 and 40 GSM
21cms x 20cms
A kitchen roll is an absorbent towel made from tissue paper instead of cloth. These paper towels are loosely woven for better absorption,disposable and can used only once.Paper towels have similar purposes to conventional towels, such as drying hands, wiping windows, dusting, and cleaning up spills.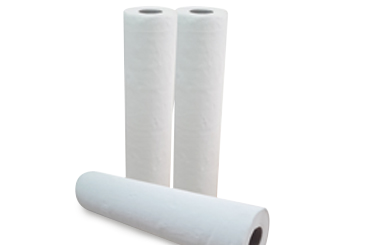 Couch rolls are used in medical institutions, hospitals in particular where hygiene is of utmost importance. These rolls are a substitute for the rubber layers currently being used in couches at hospitals and medical institutions.
All the tissue paper products including couch rolls we provide are made from 100% virgin pulp grade tissue paper, sterilized further processed and packed under most hygienic conditions. The paper used for hygienic products do not contain any harmful chemicals or additives and comply with international standards required strength and absorbency safe for the skin.